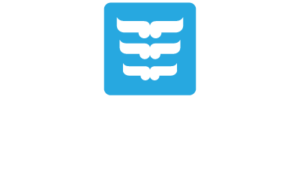 Our People… a History of Innovation
Ngā Potiki – A History of Tribal Commercialism and Innovation
Karikari was the principle Nga Potiki settlement up and until the early 20th Century and from which emerged a culture of innovation. Located at the foot of Mangatawa, Karikari flourished around a successful cattle and sheep farming enterprise that produced wool, maize, wheat, oats, kumara and potatoes on a commercial scale.
In September 1875, the BOP Times visited Karikari and reported the manufacture of an array of horse drawn machinery including threshing machines, harrows, ploughs and gigs, as well as construction of whale boats and two 5 ton ocean going vessels to export produce. Karikari was sufficiently wealthy to easily cater for an earlier visit by Tawhiao, the second Maori King on 6 June 1887 at the head of a delegation of some three hundred supporters from Tainui Waikato.
In 1894, Ngā Potiki leader Wi Parera Tarakiteawa oversaw the erection of a large house at Karikari named 'Tamapahore' and was opened in 1896 by the third Maori King Mahuta Tawhiao in the presence of Te Kooti Arikirangi, prophet and founder of the Ringatu faith. The house was 50 feet x 20 feet and of weatherboard construction that featured two large stained glass windows at each end reflecting the wealth of the village.
In 1901, Wi Parera, Eruera Te Tauhou, Te Awanui and other Ngā Potiki leaders successfully petitioned the Native Land Court to partition the Mangatawa Reserve out of the No. 2 Papamoa Block for the exclusive ownership of Ngā Potiki Whanau. Karikari fell into decline after 1900 hastened by the individualization of land title policies imposed by the Crown and subsequent movement of whanau to Te Whare o Tahuwhakatiki closer to the Tauranga Te Puke highway that enabled easier access to the newly established Papamoa Native School and the Papamoa Creamery at Wharo (Taranaki Lane).
In 1957 the Mangatawa Reserve comprising of multiple and small uneconomic land interests were consolidated into the Mangatawa Incorporation representing a reversal of the previous colonial government policy of individualization of land titles.
In 2017, sixty years later, the Mangatawa Papamoa Blocks Incorporation is recognized as the leading edge Maori owned business in Tauranga that manages a diverse property investment and agribusiness portfolio on behalf of some 400 shareholders.
For more info visit Mangatawa.
Other smaller commercial enterprises owned by Ngā Potiki whanau located across Kairua and Waitao and are also actively engaged in commercial horticulture supplying kiwifruit and avocado's to the international market.
The Ngā Potiki a Tamapahore Trust PSGE builds on this legacy of innovation and works in partnership with the Mangatawa Papamoa Blocks incorporation and other Nga Potiki land trusts to create new and exciting future's for Ngā Potiki whanau.
Our Board
Your Ngā Potiki Trust Board
The Board is chaired by newly appointed Advisory Trustee Colin Reeder.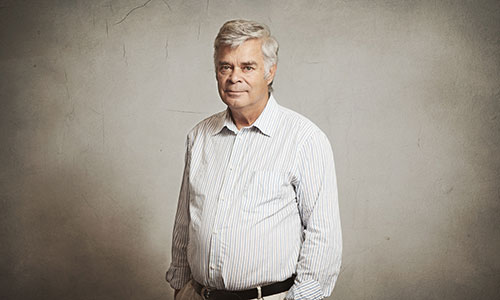 Colin Reeder
Chairperson
At the 2015 Annual General Meeting, Colin stepped down as a trustee to pursue other interests.
In April 2016 the Board approached Colin with an offer to be appointed as an Advisory Trustee. He accepted and was invited by the Board to chair its future meetings in the interim without all of the associated responsibilities he previously held as well as their accompanying pressures.
Colin brings a broad range of experiences to the role from various careers in the private, public, tertiary, community development and voluntary sectors. He holds a postgraduate degree with honors and currently serves on the governance body of two commercial kiwifruit orchards and is a trustee of Te Wananga Tapere o Takitimu  (Takitimu Performing Arts School), Hastings.
Re-appointed as chairperson 2016.
Mobile: 027 722 4474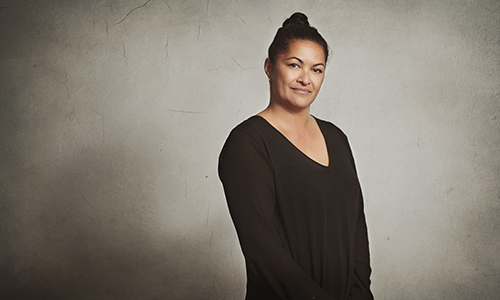 Victoria Carroll
Deputy Chairperson
Victoria graduated in Law with honours from Auckland University in 1997. She is Managing Director of her consultancy company, Papakainga Solutions Ltd, specialising in property asset development working with Māori Land Trusts & post Treaty settlement entities.
She is Chair of the Maori Housing Advisory Committee to the Associate Minister of Housing currently involved in developing the first National Maori Housing Strategy for the Minister of Business, Innovation & Employment.
She is a Director of Pacific Coast Retirement Village, Papamoa; a Trustee of the Crown entity the New Zealand Blood Service Board, and a trustee of the Mangatawa Papamoa Blocks Inc. Prior to returning home to Tauranga in 2008, Victoria practised planning and resource management law at Russell McVeagh and specialised in Trust/estate and asset structuring work with Taylor Grant Tesiram, both of Auckland.
Appointed as a trustee in 2013.
Mobile: 021 041 4676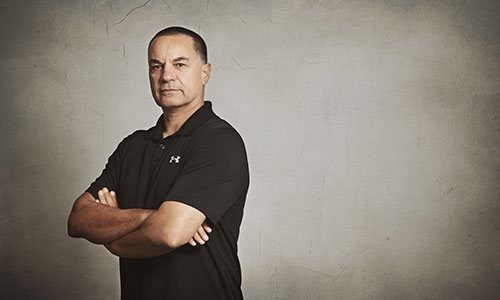 Peter Stokes
Trustee
I believe I have the balance, background, motivation to contribute, grow, protect and move forward our wishes and aspirations for our Iwi into the future.
I believe in Education as a tool for our betterment and wellbeing. 1971-74 Te Aute College. 1975-84 Royal NZ Navy, NZ Operational and Service medals, 1977- NZ Defence Force Rep British Royal Family's 25th Silver Jubilee 1977. 1984-NZ Fire Service, NZ most trusted organization, 14 years long service good conduct  Medal, 25 year gold star, 30 year service, cultural advisor to Te Roopu Tinei Ahi ki Tamaki Makau Rau Maori Fire Fighters group, Fire Safety deliverer to Kohanga Reo/Kura Kaupapa Maori, policy making NZ Fire Service. 1995- World Cup NZ Touch team Captain Hawaii. 2005- Member Ngati Kuku Hapu Waitangi Settlement team. Nga Potiki a Tamapahore Strategic planning team. 2012 Kumikumi trust board member.
As you can see my history shows a career in service to my country and my community and proud to serve on the Nga Potiki a Tamapahore Trust Board with discipline and honesty of my background and the integrity and mana of my whanau.
Appointed as a Trustee in 2014.
Mobile: 021 914 234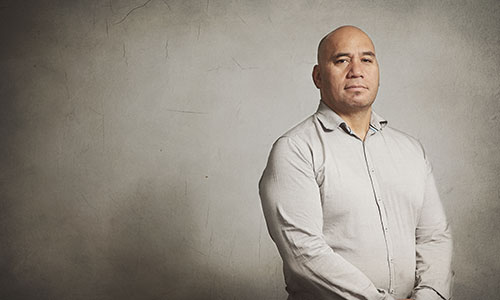 Bentham Ohia
Trustee
Bentham has a Master in Business Administration MBA, Bachelor in Arts (Maori and Education) and a Diploma in Teaching (Maori Immersion).
He is married to Kate Cherrington and father to Tuakoi (19) and Tahuaroa (16). His tribal affiliations are to Tauranga Moana (Nga Pōtiki, Ngai Te Rangi,  Ngati Pūkenga, Ngati Ranginui); Te Tauihu o Te Waka A Maui (Waikawa Picton, Nelson-Motueka, Wakatu) Te Arawa (Ngati Te Roro o Te Rangi) and Ngai Tahu. Bentham is currently a Doctorate Fellow studying for a PHD in "Transformative Indigenous Movements" at Te Whare Wananga o Awanuiarangi
He worked for Te Wananga o Aotearoa for 20 years (1994-2013) and as Deputy CEO and CEO for his last 14 years. He chaired the WIPCE World Indigenous Peoples Conference in Education in New Zealand (2005) and was the Associate Director of Wakatu Incorporation (2005).
Bentham is president of Advancement of Maori Opportunity AMO, deputy chairman of the Waikato Tainui College of Research and Development and a board member of Americans for Indian Opportunity AIO.
Appointed as a trustee in 2015.
Mobile: 021 444 462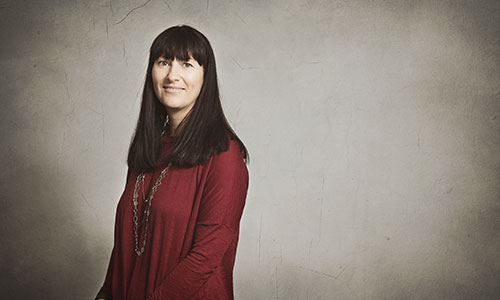 Rachael Davie
Trustee
My tribal affilictions are Ngai Te Rangi, Ngati Ranginui and Nga Potiki.
I am currently the Group Manager Policy, Planning and Regulatory Services at Western Bay of Plenty District Council and in this position also fulfil the role of Chair of the Joint Agency Group for Papakainga development across the western Bay of Plenty subregion.
I have extensive local government experience, particularly in the areas of strategic and community planning, tangata whenua participation in local government, contemporary community engagement approaches, resource management and Building Act matters. I graduated from Waikato University in 1997 with degrees in law and management studies.
Before my career in local government I was a lawyer with one of Tauranga's oldest and most established law firms. On a personal level I am honest, reliable and innovative.
Appointed as a Trustee in 2015.
Mobile: 021 484 420